It's a Crafty Project Round Up – Help it Grow!
Late again – ACK!!!
Have some great, crafty ideas to share?  Looking for a fun project to do?  The gift giving holidays are around the corner – need some great gift ideas?
Well you've come to the right place!
Thank you to everyone who joined us last week!! There were some really awesome ideas!   Help our party grow by sharing on Facebook and Tweeting!!
Please remember this is for craft and art ideas only. Sadly, recipes and other content will be deleted.  
You can share your food related posts here:  What's for Dinner Sunday Link up
---
I'm having a blast with all the great ideas everyone has!  Quick, tell your friends, and link up something for us to get our hands working on!
Don't forget to leave a comment!  If you post is featured and you've commented, your post also gets pinned and tweeted!
This weeks features are (please be sure to pin and/or tweet the features!  You could be next!)
---
My niece's family does the Elf on the Shelf every Christmas.  Her girls love it!  Pillar Blue Box posted a great tutorial on making your own Christmas Elf on the Shelf!  Look how cute they are!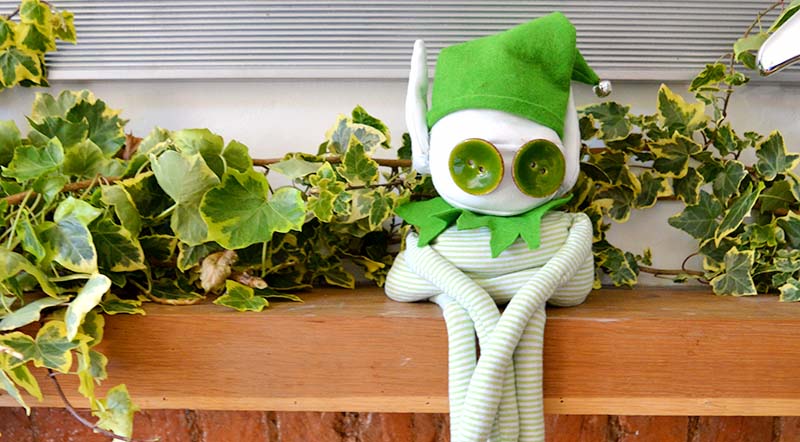 ---
It's the season for giving cards – How about postcards?  I love this tutorial on How to Make your Own Collage Postcards –  Nicely done iHannah!
---
This sweet little Unicorn in a Glass from Mrs. Chee-Chee had a lot of visits last week – One look tells you why!
---
Tomorrow – yes TOMORROW – is Halloween!!  Here are 5 Last Minute Halloween Decor Ideas –  Thanks Keeping it Real!!
---
And now it's your turn to share your DIY projects.  Here are the requests:
Pleases post crafts and DIY projects only.  

Sadly, others will be removed. 
Please do not post sites that are sales sites (i.e. Etsy, "blogs" that are used as sites to sell, etc.)  or any post that does not include a craft or art project!   This is a party for do it your-selfers! sure you share something new to us here – Please don't share the same thing you shared last week!
 I'll visit every post – and I ask you to Please visit two posts for every one you share.  That's what makes it a PARTY!
The party runs from Sunday to Friday night (giving you the weekend to try out some of the great projects!) 
Help us Grow!  Let all your friends on Twitter and Facebook know about the party! The more the merrier!
Ready to party?  Lets go!
Don't forget to comment!  If you are featured, that comment gets you pinned and tweeted too!