Are you ready to get Crafty?  Join us right here for some great Do it Yourself crafts and projects –
Thank you to everyone who joined us last week!! There were some really awesome ideas!   Help our party grow by sharing on Facebook and Tweeting!!
Please remember this is for craft and art ideas only. Sadly, recipes and other content will be deleted.  
You can share your food related posts here:  What's for Dinner Sunday Link up
---
I'm having a blast with all the great ideas everyone has!  Quick, tell your friends, and link up something for us to get our hands working on!
Don't forget to leave a comment!  If you post is featured and you've commented, your post also gets pinned and tweeted!
---
PillarBlueBox shared the most visited post – guess we all have drafts!  Check out this repurposed blue jeans – a Denim DIY Draught Excluder for Doors and Windows!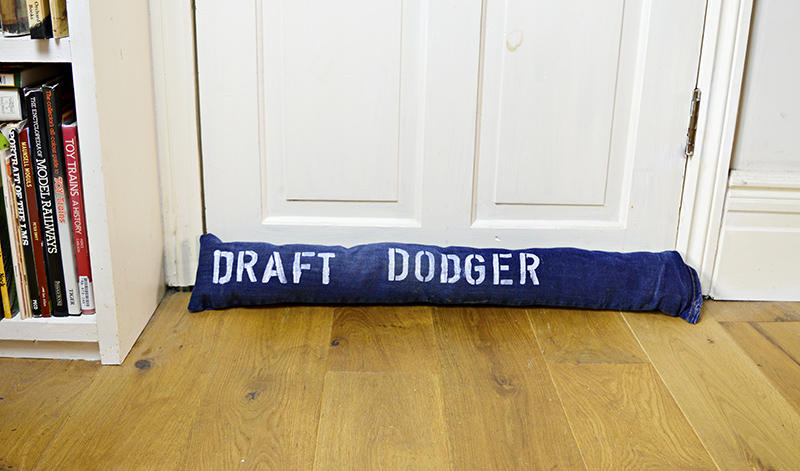 ---
I love this little Mummy from Howling at the Moon!
---
Need anymore mummys?  How ahout these Pimped-out Mummy Gift Tags from White House Crafts?  I love these guys!
---
Owls are a cute addition to the spooky Halloween ideas.  I love 3 Winks Post, Ode to Owls! A list of owl crafts – all awesome!
---
And now it's your turn to share your DIY projects.  Here are the requests:
Pleases post crafts and DIY projects only.  

Sadly, others will be removed. 
MakePlease do not post sites that are sales sites (i.e. Etsy, "blogs" that are used as sites to sell, etc.)  or any post that does not include a craft or art project!   This is a party for do it yourselfers! sure you share something new to us here – Please don't share the same thing you shared last week!
 I'll visit every post – and I ask you to Please visit two posts for every one you share.  That's what makes it a PARTY!
The party runs from Sunday to Friday night (giving you the weekend to try out some of the great projects!) 
Help us Grow!  Let all your friends on Twitter and Facebook know about the party! The more the merrier!
Ready to party?  Lets go!
Don't forget to comment!  If you are featured, that comment gets you pinned and tweeted too!